Skip to Content
5 Reasons Why In-House Maintenance Is Bad Property Management
Many property management companies have their own in-house maintenance team to make any needed repairs to your property.
This gives property owners a one-stop shop for their property needs. They simply call their property manager and they take care of the repairs.
Although this sounds like a good idea in theory, this approach can actually be detrimental to property owners.
Why You Should Avoid Property Managers with In-House Maintenance
Here are a few reasons why you should be wary about property management companies with their own maintenance department:
The work is often sub-par. Ever heard of someone who is a jack-of-all-trades, but a master of none? That's not the kind of person you want making repairs on your property. That often means the same guy who is fixing your HVAC unit will be repairing your roof, plumbing or electrical wiring.
You get overcharged for the quality of work. Property management companies pay their in-house maintenance staff members by the hour. But, the hourly rate charged to property owners is often double or triple that wage. The markup on in-house maintenance is huge, even though the quality of the work might be lacking.
They are incentivized to make repairs. Every time a repair is needed on your property, the property management company is making money. That's why these companies with in-house maintenance are almost incentivized to do the work quickly and cheaply – it means their workers will have to come back out to make further repairs. Instead of focusing on preserving the value of your property, these companies want to keep their maintenance teams busy and funded.
You don't have the freedom to choose your own contractors. Do you have a trusted friend, family member or colleague that you'd like to make the repairs on your property? That won't fly with many property management companies. When you hire a management company with a maintenance team, you must use their staff. You don't get the ability to shop around for a better price or use another vendor of your choice.
The work isn't warrantied. Third-party vendors guarantee their work. If something isn't working the way it should after a repair, the contractor will fix it for free. That's not the case with in-house maintenance staff. Property management companies will often charge you the second time that their staff comes out to make repairs. These companies are notorious for telling you that something else was wrong, when in reality their own team made a mistake or installed something improperly. We've seen this time and time again as we have been hired to fix problems that other management companies have left behind.
Why We Use Third-Party Contractors for Maintenance
We think the in-house maintenance model is broken because it focuses on making money for the property management company and it doesn't benefit the property owners.
We want to do the best job we can to maintain the value of your property. That's why we hire third-party contractors for all of our maintenance work.
Here's what this means:
Higher quality of work. We hire specialists for each maintenance job. That means you're always getting the right vendor for each job. And, because the work is guaranteed, the contractor will come back out until everything is working properly.
More choice. You can pick any vendor you like or we'll recommend one from our list of preferred contractors.
Better pricing. For HOAs, we don't mark-up our maintenance costs (even though most Memphis property management companies do). For commercial or residential properties, we only charge a small mark-up on maintenance.
When hiring a property management company, ask about how they handle maintenance for their clients. Their answer can make a big difference in how the quality of your property is maintained.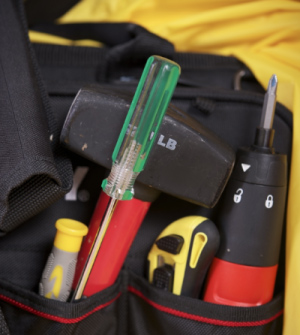 About Ryan Edwards
Ryan Edwards is the owner and property manager for EZR Management. He founded the company in 2006, building on his years of experience managing and renting properties.