Skip to Content
5 Things We Love About Being in Germantown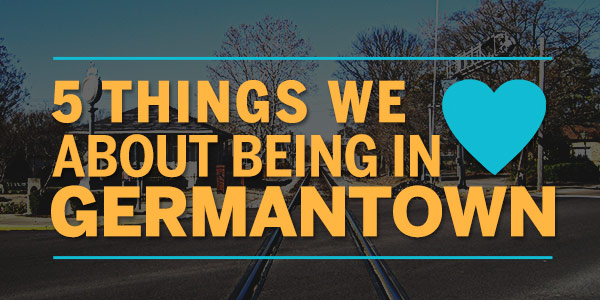 You might know us best for our fantastic properties in Memphis, and with our offices right in South Main, we are definitely Memphians through and through!
However, we recently started working with a new homeowners' association (HOA) in Germantown, and we've been reminded of what a fantastic city Germantown is in its own right.
If you are thinking about moving to Germantown, or just want to learn a little more about this Memphis suburb, today we are highlighting some of our favorite things about the area.
To give you some quick background…
Germantown, Tennessee, is located in Shelby County just southeast of Memphis. It's just about a 20-minute ride to downtown Memphis. The city has a population of about 40,000 people (up from only 400 in 1950), a high median income, a low crime rate, and a lot of upscale homes and rentals.
Five Reasons Germantown Is an Awesome Place To Live
Germantown has a small-town vibe while also providing easy access to all the fun and excitement of Memphis. So it really offers the best of both worlds.
Here are some my favorite things about Germantown, TN:
1. Family
Germantown is a great place to raise a family. Along with being a well-maintained and friendly community, the area is known for low crime and highly rated schools. In fact, Germantown was just named one of the top 10 best small U.S. cities for working parents.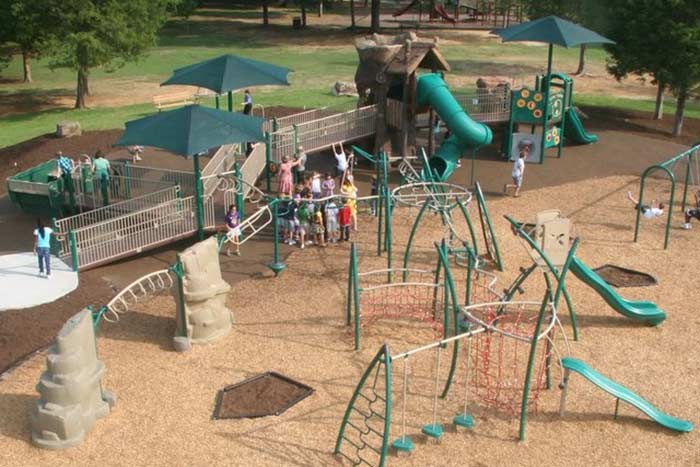 Everybody's Tree House at Riverdale Park in Germantown, TN
Photo courtesy of Germantown-TN.gov
2. Parks
The amount of outdoor green space in Germantown is truly phenomenal. There's a lot of convenient park and recreation access. The city of Germantown website says the area has "two dozen parks, sports complexes, and other green spaces, covering more than 700 acres of recreational land."
A couple of our personal favorites:
Wolf River Nature Area – A 70-acre nature reserve on the river's edge. This is a great place for hiking or picnicking.
Bobby Lanier Farm Park – A 10-acre park with a community garden, a summertime farmer's market, and a chicken yard.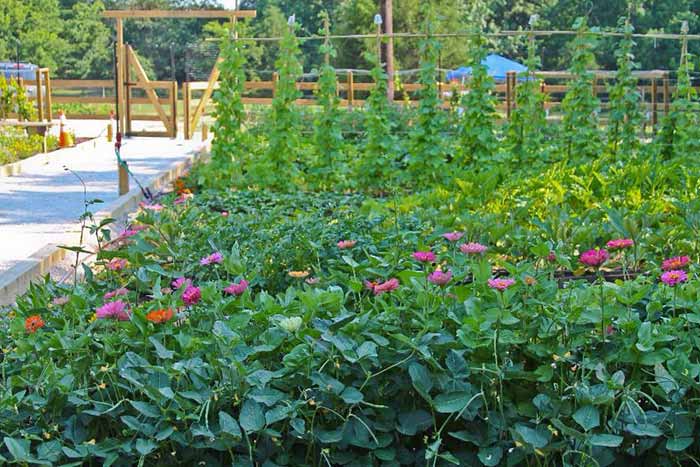 Bobby Lanier Farm Park Community Garden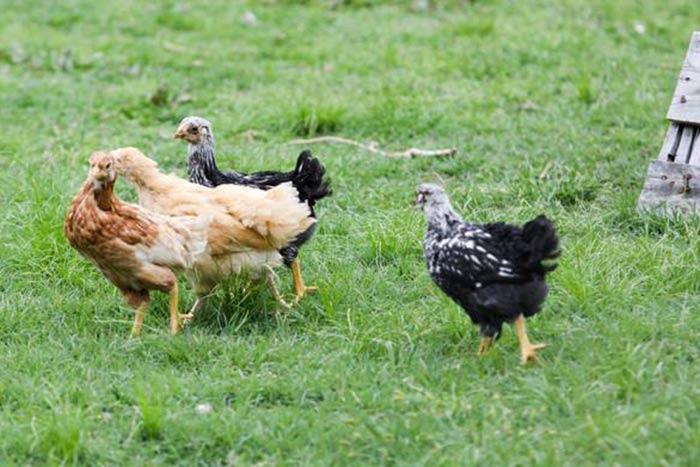 Bobby Lanier Farm Park Chicken Yard
Photos courtesy of the Friends of the Bobby Lanier Farm Park Facebook page
3. History
Along with its gorgeous green landscape, Germantown also has a lot of interesting history. Founded by settlers in 1825, the city sits near the historic trails of the Chickasaw Indians.
Germantown also has some fascinating Civil War history. One landmark to check out is Fort Germantown, where Union troops built a fort to protect the Memphis and Charleston railroad during the war. You can learn a little more about Germantown history here.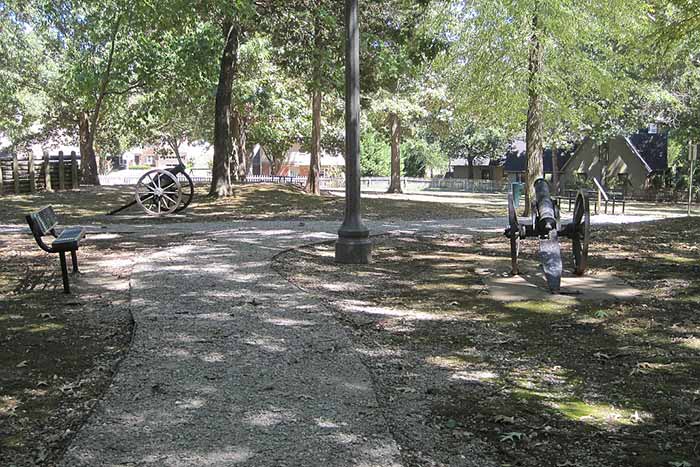 Civil War fortification Fort Germantown
Photo courtesy of Wikipedia Commons
4. Real Estate
You'll find a lot of large houses with good-sized lots in Germantown—and most of them aren't very old. Since Germantown's population boom didn't come until the second half of the 20th century, you'll find a lot of houses built in the 70s, 80s, and 90s. Low property taxes are another draw for the area.
Germantown also has a number of nice apartment and condo options available. Our new client, Germantown Village Townhouses, has the top facilities you'd expect with from a big city community, without all the hustle and bustle.
5. Restaurants
Delicious dining isn't only found within the Memphis city limits. Germantown has quite a few unique places to eat. Check out this list of the 10 best restaurants in Germantown. Here are a few of my personal favorites:
Germantown Commissary – Great Memphis-style barbecue. Try the pulled pork with some deviled eggs.
The Pie Folks – Some really unique homemade pies here, including the Slap Yo Mama Chocolate Pie and Moonshiner's Bourbon Pie.
West St. Diner – If you're looking for some good diner food, this is the place. You can't go wrong with an omelet and some cheese grits.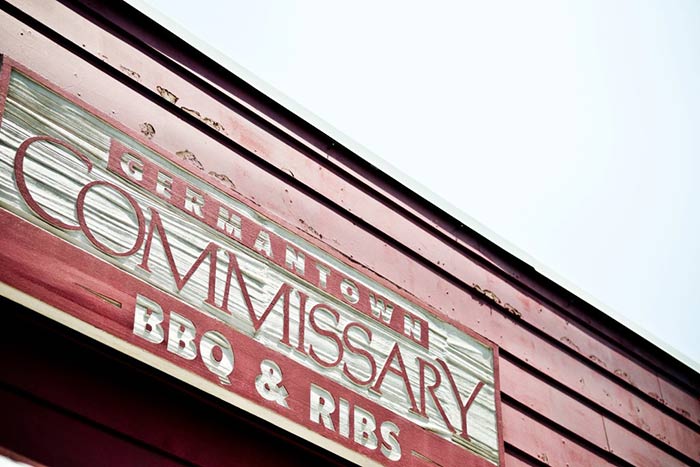 Germantown Commissary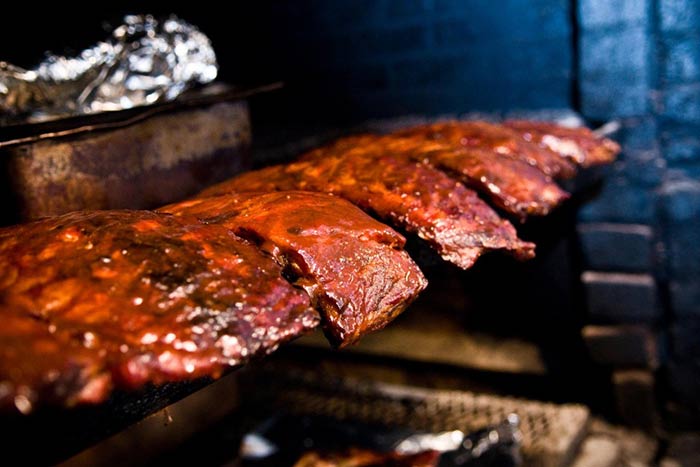 Delicious BBQ
Photos courtesy of the Germantown Commissary Facebook page
A Few More Things to Check Out in Germantown
Because narrowing down this list was tough, here are few other interesting places and things to check out in Germantown:
Germantown Festival – This fun festival takes place every year and includes the Running of the Weenies Dachshund race.
Germantown Performing Arts Center (GPAC) – A great venue with indoor and outdoor spaces to see a concert, check out a dance performance, or hear some jazz.
Shops at Saddle Creek – This shopping center has a pretty sweet setup, with nice walkways and fountains, and a good selection of stores.
What are some of your favorite things about Germantown? Some places or restaurants people should definitely check out? Share them by commenting below.
About Ryan Edwards
Ryan Edwards is the owner and property manager for EZR Management. He founded the company in 2006, building on his years of experience managing and renting properties.