Skip to Content
What to Look for in a Commercial Property Manager
Commercial property owners – such as shopping centers, office buildings, restaurants and industrial sites – have special needs when it comes to maintaining property values and keeping their tenants happy.
Owning a commercial property means that someone else's business depends on you and your space. It's a big responsibility, which is why finding the right property management company is especially important for owners of commercial buildings.
The right property management company can help you retain long-term tenants, keep existing tenants happy, maintain property values, attract customers and keep neighbors happy so that you can stay in the business of owning property instead of managing it.
Questions to Ask When Hiring a Commercial Property Manager
Hiring the right property management company is just as important as hiring the right Realtor or employee, but it can be just as challenging. If you know what questions to ask and what answers to listen for, you can find a great fit to help you accomplish your goals.
Here are three important questions you should ask when interviewing commercial property management companies:
1. How can you help me keep down costs?
Look for a property manager who can help you keep rent as competitive as possible. Your property manager should have a plan for keeping Common Area Maintenance (CAM) and Taxes & Insurance (TI) as low as possible. A price differential of only a few cents per square foot could add up to tens of thousands of dollars per year.
CAM: Your property management company should have a strong enough business network that can provide the kinds of services you need for the lowest price possible. Maybe your property manager can negotiate deals with landscapers, repair people and other service providers that you wouldn't be able to get yourself.
TI: An experienced property manager has knowledge of local property taxes, appraisal values and may even have a local property tax attorney. These resources can help you adjust your recorded property value and potentially lower your taxes.
Keeping CAM and TI costs mean that you can make improvements to your property and keep tenant rent as competitive as possible. That could mean the difference between a tenant choosing to rent from you versus the strip mall across the street.
2. What is your fee structure?
You also have an opportunity to keep costs down through a company's own fee structure. That's why it's important to ask about this.
Reputable companies tend to charge a percentage of the monthly rent for management and maintenance, as opposed to a flat monthly rate. Property managers who charge a flat rate often seem like a great deal, but they often aren't as incentivized to provide quality work.
3. What else does your company do besides property management?
The answer should be "nothing."
Some companies have property management as just one function under a larger umbrella. This set-up means that employee time is divided and may not focus solely on managing your property.
Also, some property management companies have a conflict of interest under their own roof. For example, a building owner might hire a property management company with an ultimatum that he will sell the building if residents aren't happy with the management. That is a no-win situation that you should run from.
4. Can you provide references?
Any property management company who wants your business should be able to provide references and contact information for happy customers. If a company tries to avoid providing references, be wary.
Make sure the company you are interviewing can provide solid examples of success, not just character references.
Even if you see evidence of success, do your own research as well. Read reviews posted on social media networks, but don't just read what reviewers say. Read the responses from the company as well. Even if a disgruntled customer posts a negative review, see how the company handles itself in the face of a challenge.
Ask around town to see if anyone else you know has worked with them before.
These questions are the most important ones to help you find the right fit professionally. But just like hiring an employee, you need to make sure that the company you are hiring meets your personal needs as well. Find someone you feel comfortable talking to, and who has staff members you like as well.
By spending some time on the front end vetting the right fit for your business, you can avoid problems later on if you hire a company that ends up being the wrong fit.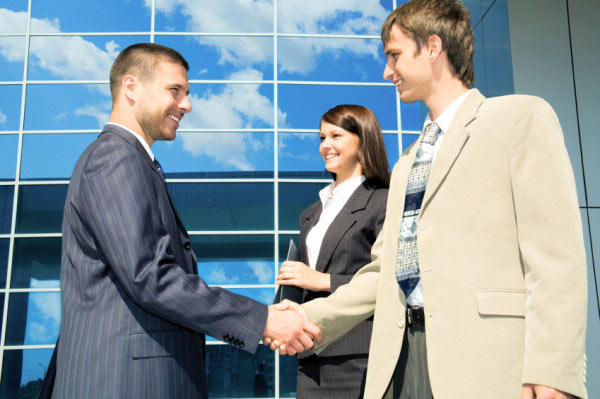 About Ryan Edwards
Ryan Edwards is the owner and property manager for EZR Management. He founded the company in 2006, building on his years of experience managing and renting properties.