Skip to Content
Case Study: Commercial Property Management Changes Save More Than $32,000
In our last blog post, we addressed why it's so important to hire a reputable and capable company to manage your commercial property.
The right commercial property management company can help a property owner retain long-term tenants, keep existing tenants happy, maintain property values, attract customers and even keep neighbors happy.
Commercial Property Management Case Study
We applied all of those principles recently when we helped the owners of a Memphis-area commercial property lower their annual costs by more than $32,000.
Here's how we helped that commercial property owner save so much money:
The Challenge
The new owners of a 36,000 square-foot shopping center were ready to make some improvements. The property was experiencing multiple problems – the prior management company wasn't collecting rent on time, maintenance issues and tenant complaints went unresolved, the grass was overgrown and the property was littered with trash.
Not to mention, the Common Area Maintenance (CAM) expenses and property Taxes & Insurance (TI) were too high.
The shopping center was dated compared to others in the surrounding area, but the TI was higher at our property than a similar property across the street because we were technically in different city limits.
What We Did
We worked with the property owner and the tenants to prioritize what was wrong and needed to be addressed first.
We addressed these needs first:
Improved Rent Collection: We communicated directly with tenants to collect rent on time, plus developed a relationship with them so they were more likely to stay on top of their payments.
Handled Maintenance Issues and Tenant Complaints: Being responsive to tenants so they can be responsive to customers is such an important part of what we did. We listened to their concerns and addressed them. Many tenants were concerned about parking lot safety because of a lack of consistent lighting after dark. We replaced the existing timer with a photocell to make sure the lights came on when it was dark outside. We also made sure all pole lights and canopy lights were working.
Removed Litter, Trash, Overgrown Grass: We hired a landscaper who also cleaned the trash and litter from the property. Our landscaper made such an improvement that the center across the street hired our landscaper to make the same improvements!
Reduced CAM expenses and Property T & I: We worked with a tax attorney to lower the property taxes. Our landscaper provided many of the same CAM services that the previous janitorial staff was providing, but better and cheaper.
The Result – Massive Savings
With all of the changes we implemented, this new property owner saved more than $32,000 annually, just in the first two years.
We successfully lowered the property taxes from an appraised value of $1.7 Million to $800,000, which resulted in annual savings of $18,000. The following year, we got the taxes even lower.
With the help of our new landscaping company, we lowered fixed CAM expenses by $14,000 a year. The landscaper provided more services than the previous one and included more services, so we were able to rely on just one company for landscaping and janitorial needs.
The total CAM & TI were lowered from $4.69 per square foot to $3.83 per square foot, making the shopping center more competitive with the brand new center across the street. A price differential of only a few cents per square foot adds up to tens of thousands of dollars per year for large properties like this.
Better Commercial Property Management Produces Long-term Results
Making these changes reduced property management costs in the short-term, but they will also pay dividends in the long-term as well. By developing positive relationships with existing tenants, keeping costs down and maintaining a quality property, we can help property owners attract better tenants, maintain property values and ultimately make more money.
Want to improve your commercial property value and save money in the process? Call us for a free consultation. We'd love to see how we can help you!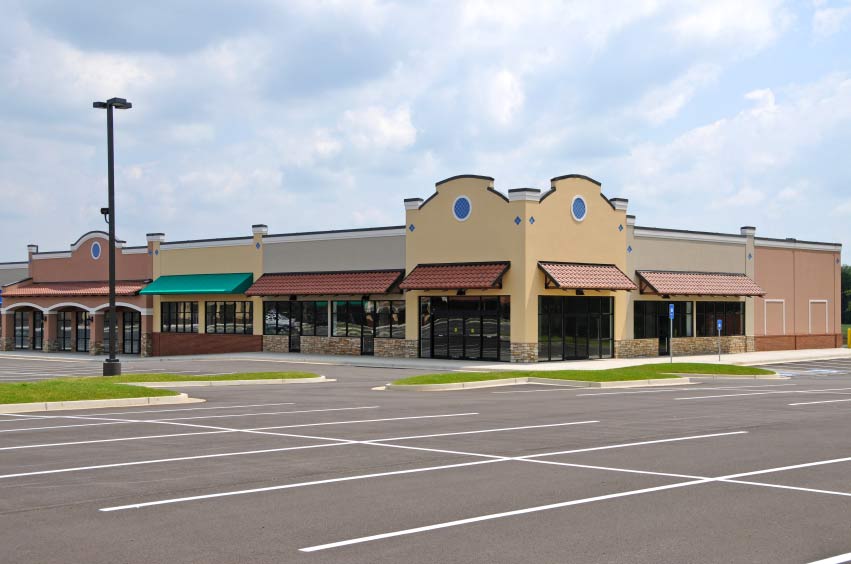 About Ryan Edwards
Ryan Edwards is the owner and property manager for EZR Management. He founded the company in 2006, building on his years of experience managing and renting properties.