Skip to Content
Preparing to Rent Your Home: 5 Key Steps
Renting out your residential property can provide many benefits to you as the owner. A rental property can generate monthly income and provide an opportunity for long-term investment.
But owning and renting out a property to residents also comes with responsibilities and an important list of tasks that must be completed before your property is ready for anyone to move in.
How to Prepare to Rent Your House
Here are some key steps you must take before you can rent your home or property:
1. Prepare yourself emotionally.
The first step is to prepare yourself emotionally for the idea of someone else living in your home. If you purchased the property specifically to be a rental, then this may be easier for you. But if you are sentimentally attached to the house, then this may be a challenge.
Hiring a property management company to oversee the rental process and make repairs may make it easier for you to maintain some emotional distance between you and your beloved home.
2. Understand the responsibility.
The person or family who rents your home is depending on you to provide a safe, reliable place to live. You are legally obligated to disclose any problems with the property that might impact a renter's safety.
It is also your responsibility to take care of any necessary repairs or renter may have during his or her lease. It's important to recognize this responsibility on the front end.
3. Prepare your home.
The most labor-intensive part of preparing your home is preparing it physically. Here are a few things you will need to do:
Repairs and Maintenance. Making necessary repairs not only improves the chances that your property will be competitive and more likely to rent out, making them is also necessary to keep your tenants safe. Fix anything that you know is broken – including plumbing, electrical, foundation, exterior leaks, and appliances. Call in an inspector to identify any other damage that you may not even know about yet. Perform any regularly scheduled maintenance that might be due in the near future, such as changing air filters or cleaning chimneys. Make sure that all safety equipment, such as the smoke detector, carbon monoxide detector, and fire extinguisher, is fully functioning.
Clean, Clean, Clean!: Right after safety, cleanliness is the most important characteristic for your property to ensure you have the best chance of renting it out. Apply a fresh coat of paint to interior walls and replace the carpeting, if necessary. Hire any equipment or personnel necessary to make the inside sparkle and smell fresh!
Enhance Curb Appeal: Just like homebuyers, home renters can be wooed by the visual appeal of the home's exterior. Keep grass trimmed, plant fresh flowers, put a fresh coat of paint on the front door and do anything else that will provide a positive first impression to potential renters.
Assess Furnishings: If you are renting your home to short-term guests who will only stay for a few nights or weeks at a time, you should provide furnishings and make your property as functional as possible for those guests. But if you are offering your house to long-term renters, you can decide what furnishings remain in the house and which ones are removed. With either situation, make sure to remove all antiques and valuables from the property to ensure their safekeeping.
4. Consult with key professionals.
Even if you have done all of the work to your property on your own thus far, you will need to enlist the help of a few professionals to ensure that you are adhering to all the laws pertaining to your scenario and protecting your investment for the future.
Attorney: An attorney will create a legally binding lease agreement that details the arrangement between you and the renters. It protects both parties from liability in the event of a disagreement or accident.
Local Municipalities: Each city and county has its own rules about renting out your property. In most cases, you must notify your city and register as a landlord. You may have to pay fees or taxes on the process. You may even need a city inspection before you can proceed.
Mortgage and Insurance: If you have a mortgage on the property, you must contact your lender to notify them that the property has changed from owner-occupancy to renter-occupancy. You must also notify your insurance company, which may require that you hold landlord insurance.
5. Hire a property management company.
After exploring the difference between managing a property yourself and hiring a property management company, you may decide that a company can help you manage the rental process and continued maintenance of the property better than you can.
While you are the only one who can prepare yourself emotionally and understand the weight of your responsibilities, a property management company can help you with the rest. For instance, we have relationships with experts who specialize in maintenance, repair, landscaping, cleaning and everything else on your to-do list.
If you're ready to rent your property and want some help to make the most of your investment, give us a call. We'd love to help you.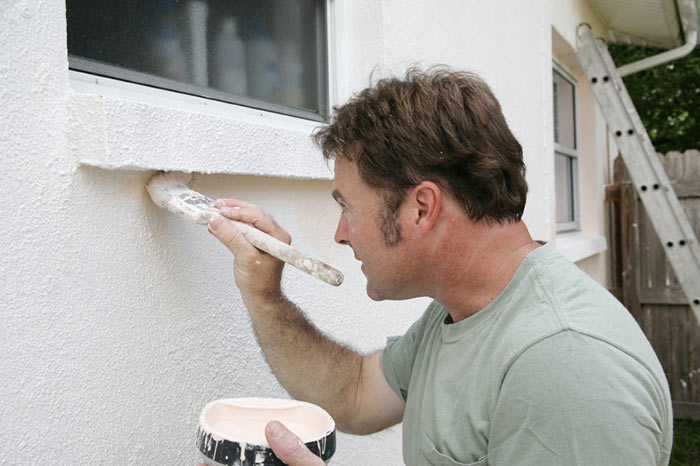 About Ryan Edwards
Ryan Edwards is the owner and property manager for EZR Management. He founded the company in 2006, building on his years of experience managing and renting properties.