Skip to Content
Five Things Homeowners Should Do to Prepare for Winter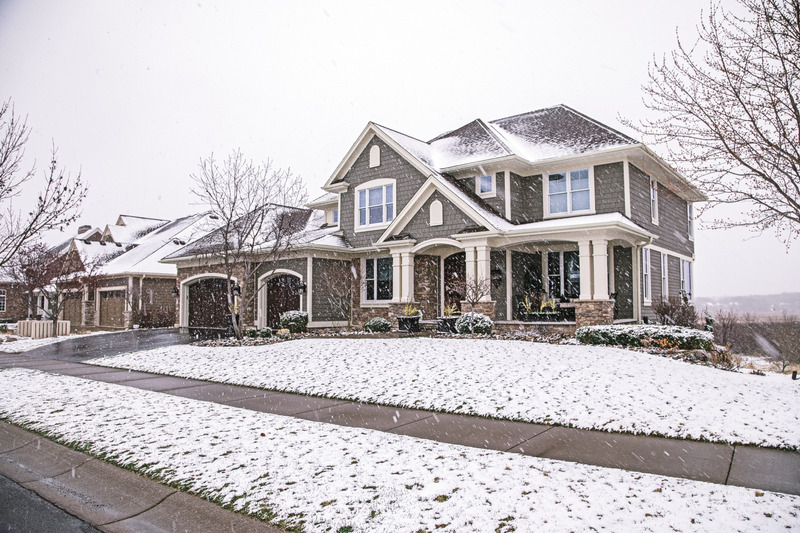 The end of the year is quickly approaching, and now is the time to start thinking about preventive measures for your home. Winter weather conditions can cause major damage to your home if you aren't fully prepared. It's in your best interest to begin taking action to prevent damage before it happens.
Check Your Fireplace
Who doesn't love cozying up by the fire in cold winter months? Before you do, it's important to properly check your fireplace and chimney. Proper chimney care includes an annual inspection by a chimney cleaner. It should be checked once every 80 fires burned to avoid the release of harmful chemicals into your home. Other than a professional cleaner, check for loose bricks and be sure to clean out the ashes weekly.
Inspect Your Roof
With winter comes snow, and melted snow leaking into your house can cause a major headache. Pull the ladder out of your garage and inspect your roof for any loose or missing shingles. It's a smart idea to do this as soon as possible, so, if you do need maintenance, you can get it done before snowy weather hits your area.
Check for Cracks
Openings around doors and windows cause heat loss and an increase in your utility bill. Caulk and weather strips on your door and windows will ensure no water or air comes through.
Examine Your Heating System
You will likely have your heat running continuously during winter, so it's best to get it looked at before you start turning it on. Technicians can be hired for a relatively affordable price, and it's best to secure an appointment before winter weather hits. Another tip is to switch out your HVAC filter mid-way through the season. This will keep your air cleaner and prevent the spread of germs and sickness.
Look Outside
Along with home maintenance, you should take a glance at your yard to see if there are any measures you need to take care of. For example, protect your outdoor furniture by adding covers or storing it away for the season. Take a look at the trees surrounding your house and cut down any branches that could potentially fall on your home during a storm.
Implementing preventative measures will help save you money in the long run. Contact us today for more tips on taking care of your home and community!