Skip to Content
Hiring a Property Management Company vs. Managing Your Own Property
Whether you are renting out your single-family home or you are investing in multiple-unit buildings, you will face the decision of how to manage the property on a day-to-day basis. Property management isn't as easy as collecting a rent check every month. Property owners must run background checks on potential tenants, make repairs, be responsive to complaints, draw up lease contracts and everything in between.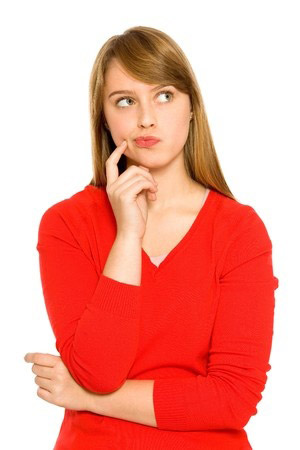 If you're still trying to decide, review our top six reasons for managing a property yourself and the top six reasons for enlisting the help of a professional.
When You Should Manage Your Own Property
The best scenario for managing your own property is when you meet all (or most) of these criteria:
If you live nearby, less than an hour's drive from your property. You'll need to get to your property quickly in the event of an emergency, regular maintenance or to address tenant problems.
You own less than five units. Five seems to be the tipping point for property owners to manage themselves. Any more than five units, and you may find yourself working a full-time job.
You are detail-oriented. Managing a property requires that you keep track of a lot of details – the tenants, when the lease is up, when regularly schedule maintenance, who to call for emergency repairs and lots of legalese about fair housing, discrimination and homeowners associations. If you are very organized, then you may be up to the challenge.
You're familiar with the area and the property. If you used to live in the house you're renting out, then you know it better than anyone. But if it's an investment property that you just bought, a local property manager may know the area better than you do.
You have some marketing know-how. Finding good tenants who pay their rent, adhere to their lease and treat your property with respect can be a challenge. So make sure you have some basic marketing savvy before you try to fill your space.
You are a contractor or know how to work with them. If you are the owner and a contractor, then bonus! Your property WILL need repairs, so you can save yourself some time and money if you know how to do them yourself or have a trustworthy contractor you can call.
When You Should Hire a Property Management Company
If the list above does not describe your situation, then you may need to hire a property management company to help you with your project.
If any of these descriptions apply to you, then you may need to bring in some help:
You live more than an hour from your property. Even the newest buildings and the best tenants will need personal attention from time to time. Living more than an hour away will make it that much harder for you to attend to issues yourself.
You own more than five units (or fewer than 5 that require a lot of maintenance). More units equal more tenant questions, neighborhood involvement, maintenance, repairs, HOA discussions, lease negotiations, credit checks, etc. Multiply those tasks by 10 or 20 and you will have more than a full-time job on your hands.
You don't have the time! Managing a property can be a full-time job. If you're not ready for a second job, or you value your time NOT working and need some free time, it's time to call in some help.
You don't have a lot of experience, or knowledge about rental issues such as fair housing, maintenance, HOA, etc.  A property management company can help you manage maintenance, but can also help you navigate the legal implication of issues such as lease disputes, non-discrimination, tenant complaints, evictions and lots of other situations that could lead to lawsuits.
You want to emotionally distance yourself from your renters. This is not to say you don't want to provide your renters with great service or have a professional working relationship with them. But perhaps you love your house and are saddened by the thought of someone else putting holes in the walls or letting your flowers die. Or maybe asking for rent every month makes you nervous.
Your property is classified as "affordable housing." This is a completely different situation than any other rental property scenario. Properties that fall under the category of "affordable housing" require a whole new level of regulation and administration. In this situation, make sure to hire a property management company that has experience with affordable housing.
If any of these situations apply to you, it's best to enlist the help of a professional to help you manage your property. By doing so, you can protect your investment, your good name in the community and your sanity.
Still need help deciding? Here's an infographic to help you determine which approach might be best for you.

About Ryan Edwards
Ryan Edwards is the owner and property manager for EZR Management. He founded the company in 2006, building on his years of experience managing and renting properties.