Skip to Content
When Is the Best Time to List Your Rental Property?
Around just about every corner, you can find advice on the best time to buy or sell property.
But what if you don't want to sell your property? What if you want to rent your single family home or a unit in your complex? What is the best time to list your rental property to maximize the chance that it will be rented?
Turns out, the same rules apply to renting your property as to selling it.
Why Spring is the Best Time to List Your Rental
Spring is the best time of year to list your rental property, and for many of the same reasons as for selling a property:
Move before the new school year. If a family with children is going to move, they are most likely to do so in the summer, when kids are out of school. This is especially applicable if you have a single-family home, or a unit with multiple bedrooms that might appeal to a family. Because families tend to move over the summer, they are searching for the right destination in the spring.
Better weather for viewing and moving. Even people without children are more likely to move over the spring and summer than any other time of year, mostly because of the weather. Not only is it a better time to get out and view properties, but the nicer weather makes moving a lot easier too.
Properties look better. Properties look best in the spring, when the snow has melted, the grass is growing again and the flowers are all in bloom. To maximize the appeal of your property, invest in some landscaping that includes bright, colorful annual flowers. If landscaping isn't an option, install something mobile and temporary, like planters, window boxes or just small decorative pots.
Tax refund gives people cash to move. Some renters are ready to look for a new place when they receive their tax refund. They may use their refund to pay for moving expenses, or they may just be more confident in their financial situation and ready to look for something new.
While spring is definitely the best time to list your rental property, which means you may find tenants faster than at other times, you can still list your rental property at other times of year and find tenants to help you achieve your goals.
Rental Listing Tips by Season
Here are some ways to improve your chances during other seasons:
Summer
Accentuate all of the amenities of your property that would appeal to someone during the summer – a pool, tennis courts, walking trails, nearby outdoor activities, air conditioning, etc.
Be prepared to provide information about start dates for area schools, so that families know they aren't too late to get in before the school year starts.
Fall
Use seasonal décor to your advantage when decorating the interior and exterior of your property. Fall is full of beautiful colors and warm, inviting motifs.
Make sure to play up the natural, seasonal beauty surrounding the property if it applies to your particular location.
Plant a new round of fall flowers, like chrysanthemums, to bring back some of the color of spring.
Winter
Make your space as warm and inviting as possible. Turn on the heater in advance of showings, light candles with warm, seasonal scents. Make sure the space is bright, with lots of natural light, something that many people miss during winter months.
Provide some flexibility in move-in dates in case of inclement weather. Your tenant may be more likely to lease, and renew the lease in the future with a little bit of flexibility up front.
While spring is traditionally the best time to list your rental property, you can have success year round with a few fresh ideas.
What other ideas do you have for listing a property during the "off-season?"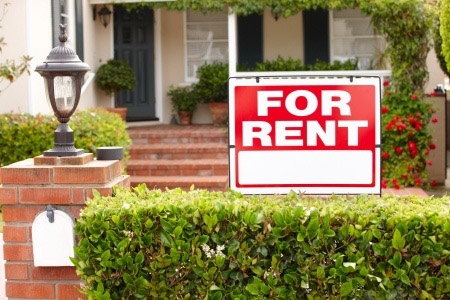 About Ryan Edwards
Ryan Edwards is the owner and property manager for EZR Management. He founded the company in 2006, building on his years of experience managing and renting properties.