Skip to Content
Top Websites for Finding a Rental in Memphis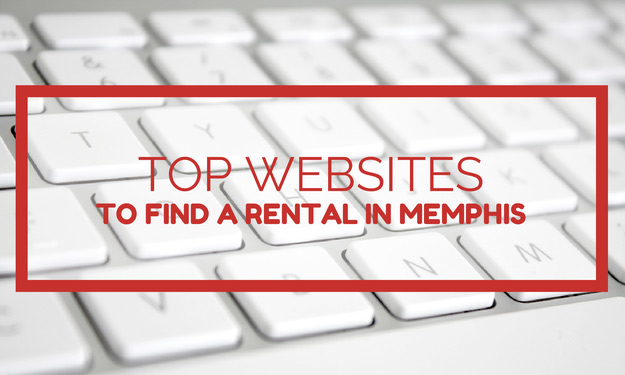 Craigslist isn't the only place to search for an apartment or rental home. There are several other websites that offer useful ways to customize your house hunt in Memphis, and you may discover that the perfect place for you wasn't on Craigslist after all. We've dissected all the options and categorized them for you based on your search style.
Simplify Your Search
Before you jump in, here are a few tips to consider:
Like on Craigslist, take a look at your search in map view if the site offers it. Almost all do and it can help you get a lay of the land.
Be sure to save your searches and sign up for email alerts if possible. This will save you a ton of time, allowing the listings to you come to you!
Several of the sites below offer mobile apps. We especially like the WalkScore app. Don't download a bunch of apps, but if you find a website you love for your rental hunt, test out their app too so you can keep up with your search on the go.
What's your search style?
If you're old school…
Are you old enough to remember when you looked for an apartment on the back page of the Memphis Flyer? You can still do that, but online! This simplified search is just local listings without the fluff of other rental search websites. Perfect if you miss the good old days. 
If you are afraid of missing out…
These are the usual suspects. Often, rental listings are posted across multiple sites, so your search might start to get redundant. Still, we commend you if you are determined to leave no stone unturned in your search. Don't be turned off by the words "apartment" or "condo." Nearly all of these websites will also have single-family homes and other rental home options.
If you like instant gratification…
Don't have time to check out all those websites individually? It's a good thing Trulia and Zillow exist! These sites are better known for listing homes for sale, but they also host an impressive number of rentals, too.
What's great about both Trulia and Zillow is that they aggregate listings from many other sites like Apartment Guide and Rent.com, saving you a lot of time!
If you need a bird's eye view…
We often get calls from prospective tenants asking for more details about a rental property's location, such as school zones or proximity to the highway. Location is a crucial part of your search for a place to rent. Most rental search websites do have map view as an option, but the three sites below focus on helping you figure out what that bubble on the map really means.
PadMapper – The king of the map view apartment hunt. Be sure to zoom in so the bar at the bottom of the screen will appear to help you map out nearby spots such as grocery stores.
MapLiv – PadMapper's fiercest competitor. Click on individual properties to quickly see street view, bird's eye view, and nearby restaurants under Walk Score.
Walkscore – See the most walkable neighborhoods in Memphis and search by proximity of amenities and commute time.
If you want the work done for you…
Finding a rental on a search engine is just the first step. You still have to check out the property to make sure everything is as promised, and investigate the property owner or management company to make sure they are reputable.
If you don't have the time or desire to research rental options, start your search with a professional property management company in Memphis. You'll know that all the properties listed on their website are above board to begin with. Our property search engine offers the same filters as the popular websites, and you can see each place on the map right away.
If you always want the latest thing…
Lovely is a fairly new site that's getting plenty of attention for its attractive design and intuitive options that promise to make renting a snap. Like Trulia and Zillow, the site pulls in listings from all over the web, so it's a lovely new option to try.
What websites have you used to find an apartment or rental home? Share any favorites that we may have missed!
About Ryan Edwards
Ryan Edwards is the owner and property manager for EZR Management. He founded the company in 2006, building on his years of experience managing and renting properties.