Skip to Content
Historic Midtown Home Transformation: Before & After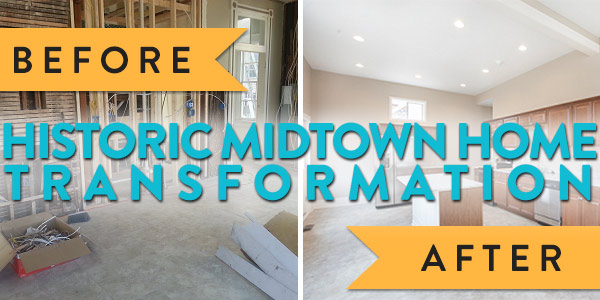 I've worked in the construction industry since I was in high school, and I've been a part of plenty renovation projects that were exciting and rewarding. But this latest one might be my favorite one to date.
This historic Midtown home on South Idlewild was built in 1901. For the last two decades, it was occupied by a women's boutique, Garbo's. Our client, Superior Properties & Management, LLC, purchased this property with big ideas in mind for a luxury rental property, and we were fortunate to partner with them and our trusted contractor, HCCI Construction, on this project.
The EZR Management Touch
If you stroll through Midtown Memphis, you'll notice lots of renovations taking place. It's one of the trendiest neighborhoods in Memphis these days. What makes me excited to share this particular property with you, other than the stunning results, is how we applied the EZR Management philosophy to the renovation, start to finish.
This home was designed to be a rental property, and I know from my experience in property management that maintenance is an inconvenience no tenant wants to deal with. While some maintenance is just par for the course, a well-executed renovation can thankfully help future tenants avoid most of it.
All of the high-end features in this home are certainly nice to look at, but this renovation went far beyond the cosmetic. The folks that rent this property will be able to enjoy the ease and luxury of a modern home, in a one-of-a-kind historic space.
Take a look at the transformation!
BEFORE & AFTER: Porch Turned Master Bathroom
Originally, this home only 1.5 bathrooms. We knew that 2.5 bathrooms would be much better for a large, 4 bedroom house like this one, and we found the perfect place for that extra master bath… the porch! It's hard to believe that the luxurious bathroom in the "After" photo used to be the humble enclosed porch you see below.
Since we had a completely blank slate, we designed the dream bathroom, with dual sinks and Jacuzzi soaking tubs. We also added retro touches like white subway tile walls and black & white basket weave flooring to evoke the history of this home.
Before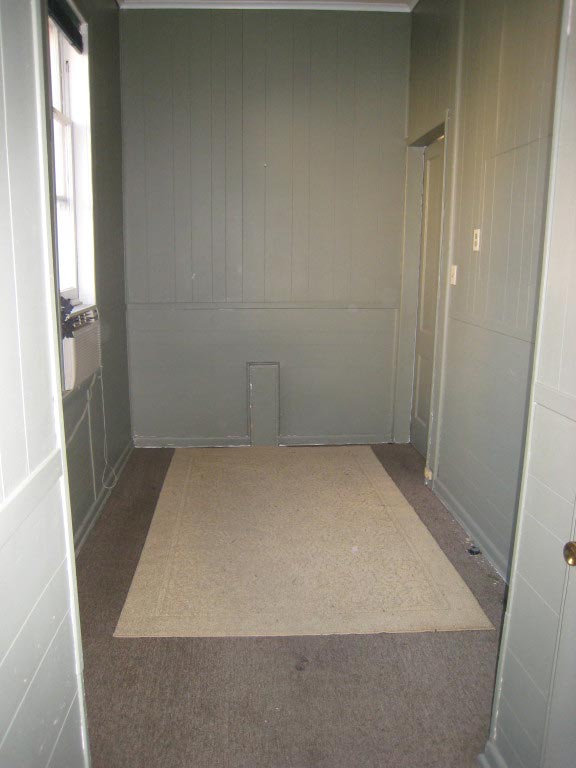 In Progress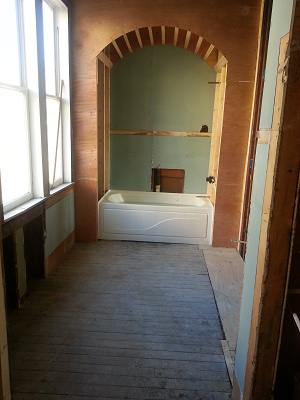 After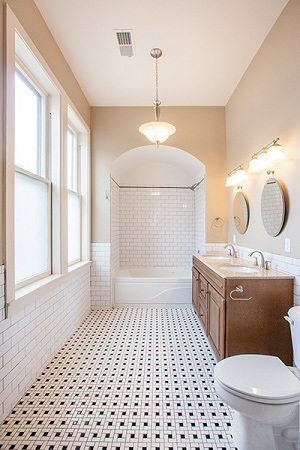 BEFORE & AFTER: No Kitchen, to Brand New Modern Kitchen
This home had no kitchen at all when it was purchased! The property had been used as a women's boutique for 20 years, and had no need for one. Now that we were transforming the space into a modern home, we started from scratch to design and build a brand new kitchen.
We moved a wall to create a huge eat-in space with all the bells and whistles, including sizable granite countertops and lots of cabinet space. Stainless steel appliances completed this ultramodern kitchen.
Before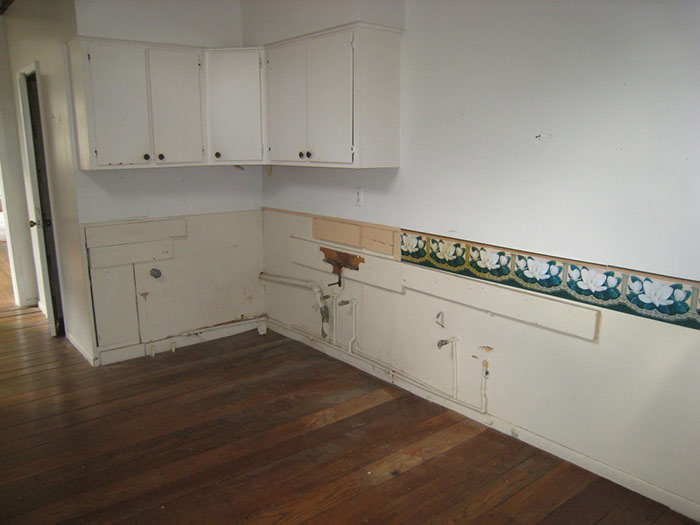 In Progress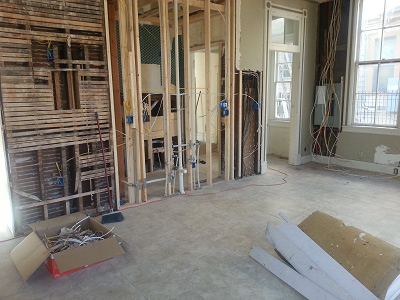 After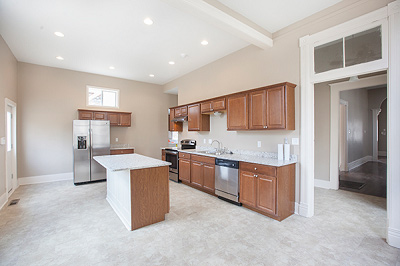 BEFORE & AFTER: Master Bedroom with Historic Character
This beautiful space already had the bones of the perfect master bedroom. The large windows, tall ceilings and open space told us how much potential this home had. However, we had plenty of work to do to make this room a modern bedroom. We added large walk-in closets, replaced old light fixtures with contemporary recessed lighting and installed remote-controlled ceiling fans.
The biggest transformation this room made, however, was when we restored the beautiful original hardwood flooring. The floors were painted when the space was used as a boutique, but we were thrilled to see them return to their historic beauty. The team combined this restoration with fresh, neutral paint that showcases the floors and all that great natural light.
Before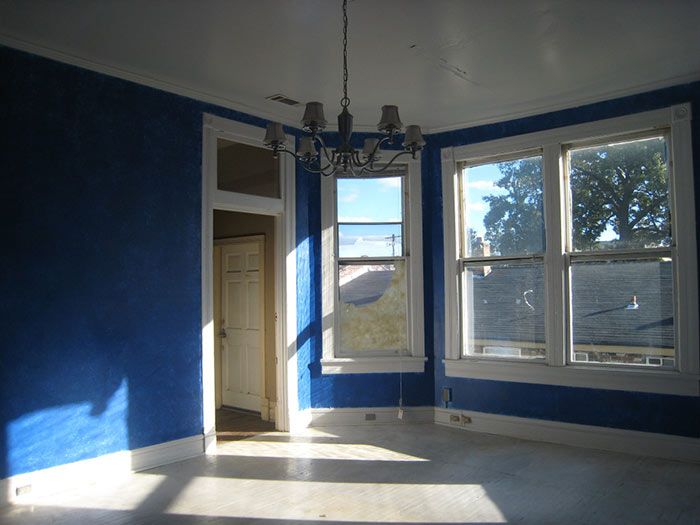 In Progress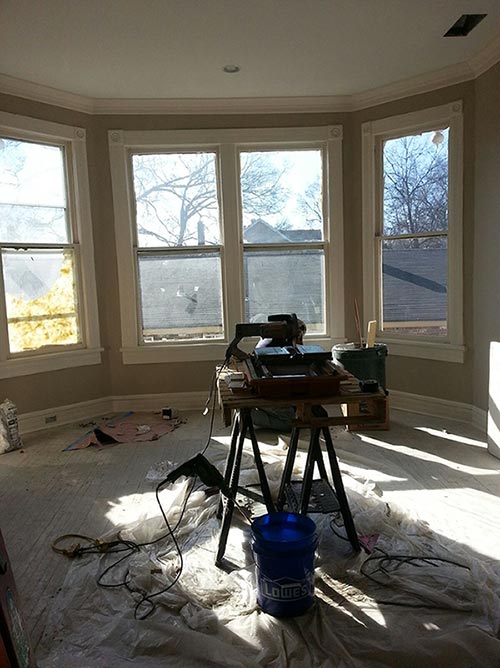 After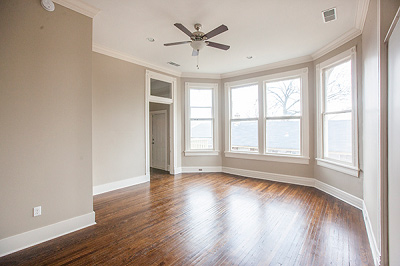 Want to see more of this transformation? Check out the walk-through video on YouTube!
Tell us what you think of this renovation! Have you ever renovated a property? I'd love to hear from you – leave a comment below!
About Ryan Edwards
Ryan Edwards is the owner and property manager for EZR Management. He founded the company in 2006, building on his years of experience managing and renting properties.