Skip to Content
How to Market Your Rental Property Online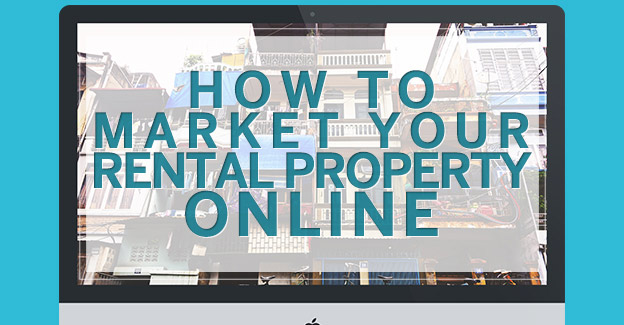 The time has come. You've done all the work to prepare your property for rental and now you're ready to take the next step: Getting the word out.
You may be thinking, "There's nothing to it. All I have to do is post my rental in the local paper." But marketing your rental can be harder than it seems—at least if you want to do it well and attract quality tenants. Remember, also, that the more tenants you attract, the pickier you can be!
In today's post, I'll provide some tips to help you effectively market your property by sharing some of the things I typically do to promote a rental.
6 Ways to Promote Your Rental Property Online
While the newspaper is still a good way to attract potential tenants to your rental, it's not the "end all, be all" anymore. More and more, people are turning to the Web to find rentals.
It's important to market your property on the Internet to increase the likelihood people will discover it. Here are some ways to do that:
1. Craigslist
Beyond the newspaper, Craigslist has become one of the go-to resources for finding rentals. It may be the most popular online tool for this purpose, along with sites like Apartments.com and Hotpads.
How you present your rental on Craigslist can have a big impact. A strong description that highlights the top features of the property and the neighborhood, with a lot of great pictures (more on that below) will determine how many rental candidates you get from Craigslist.
2. Google ads
When people today go to look for a rental online, the first step they often take is heading over to Google and typing in something like "house rentals in Memphis." Well, there's a way to have your rental pop up on the top of the results page.
Google ads allow you to pay to have your link pop up at the top of the page for specific searches. This can be a useful way to grab people at the very beginning of their rental search. Just be sure that when they click through to your website, you've made good on your promises. Have plenty of quality photographs and make sure the listing actually matches the description. Bait and switch won't get you tenants and it can damage your reputation.
3. Facebook ads
Because of the amount of people who are on Facebook and its sharing capabilities, the social media site has become a great way to market rentals. By posting pictures and information about your rental on Facebook, you can reach interested individuals on a personal basis.
Along with posting information about your rental on your page, you can also extend your reach with Facebook advertising. Facebook ads allow you to target people by location and areas of interest.
4. Professional photography
This one is huge. Posting pictures your property online can make the difference between folks clamoring to see your property, and no interest at all. Even if you have a great property, dull, blurry or poorly framed photos can really turn people off.
On the other hand, professional photography can actually sell your property to tenants. You want your photos to provide a real sense of the space, highlight its most valuable attributes, and present your property in the best way possible.
Not only will great photography entice potential tenants, taking the time to invest in professional photography communicates to renters that you have invested in the property in other ways as well, helping you justify asking top dollar in monthly rent.
5. Walk-through videos
The next best thing to actually visiting a property is watching a walk-through video. Having a video online where people can take a virtual tour of the property is also a great way to save yourself some time by weeding out people who aren't truly interested in the rental.
Like your photography, you want your video to be bright, visually appealing and professional. Even more than photos, a video can really spark interest in your property and help attract serious potential tenants.
6. Multiple Listing Service (MLS)
While Craigslist and social media might be the new hot spots for marketing your property, don't forget about listing on the MLS.
Most states, regions and/or cities have their own MLS. These services provide the official property listings used by real estate agents, as opposed to for-profit websites like Zillow that may not be as accurate. Essentially, real estate agents use the MLS to find properties and share them with clients — so you want your property to be there!
An MLS is a great way to get your property found. Unfortunately, you can't list your property with an MLS yourself. You need to get a real estate agent, property manager or flat-free MLS broker to do it for you.
One Final Tip
You can always hire a property management company to handle marketing your rental property for you. Since we do this all the time, we have the skills and experience to reach the right people and make the process go smoothly.
For example, at EZR, we have access to marketing professionals, photographers and videographers we work with on a regular basis. We have made sure to have these resources at our fingertips to get our clients' properties out there quickly, present them in the light and get them rented.
Make Marketing Your Rental Property a Top Priority
If you want to rent your property at your desired price point and, more importantly, bring in good tenants, you should make marketing a top priority. Using all the resources available on the Web today can help you more effectively get the word out and accomplish your rental goals.
Need help marketing your Memphis rental property? Give us a call at EZR. We'd love to assist you in getting your property rented.
About Ryan Edwards
Ryan Edwards is the owner and property manager for EZR Management. He founded the company in 2006, building on his years of experience managing and renting properties.